LoveReading View on The Last Tree
Following the success of The King Who Banned the Dark, Emily Haworth-Booth has created another timely, beautiful and enthralling fable. As the best stories do, it starts 'Once upon a time …' A group of friends looking for somewhere to live choose a peaceful forest, but the longer they live there, the more trees they cut down, and the loss of the trees leads to all sorts of problems. Fortunately, the children of the settlement choose to quietly protect the last tree, and from there rebuild a caring and happy society for themselves and their parents. The artwork, mostly retro green and black, feels timeless and deliberately child-like, but the story is urgent, contemporary and thought-provoking, and will speak direct to readers of all ages.
The Last Tree Synopsis
From the author of the phenomenally successful The King Who Banned the Dark comes a new tale about community and our relationship with the environment and nature.
Once upon a time a group of friends were seeking a place to call home. The desert was too hot, the valley was too wet and the mountain was too windy. Then they found the forest. It was perfect. The leaves gave shelter from the sun and rain, and a gentle breeze wound through the branches. But the friends soon wanted to build shelters. The shelters became houses, then the houses got bigger.
All too soon they wanted to control the environment and built a huge wooden wall around the community. As they cut down the trees, the forest becomes thinner, until there is just one last tree standing. It is down to the children to find a solution.
The Last Tree Press Reviews
'The Last Tree provides a crucial narrative for our next generation. Looking at our destructive relationship with our natural world and highlighting the consequences of our continued abuse, this offers a timely read. Bound to raise questions and spark much-needed conversation...' - Picture Books Blogger
'A thought-provoking ecological fable' -- Fiona Noble - The Bookseller
'A parable of our times, this beautifully illustrated book will appeal to all eco-conscious primary school children and will undoubtedly lead to great dinner table discussions!' - Children's Books Ireland
About Emily Haworth-Booth
Emily Haworth-Booth is an author-illustrator and educator, teaching courses on comics, graphic novels and illustration at the Royal Drawing School in London and running workshops for adults and children at book festivals, in schools, and at other locations nationwide. Politics and environmental issues are subjects close to her heart and often appear as themes in her work. Emily's hotly-tipped debut children's book, The King Who Banned the Dark (Pavilion, 2018), was shortlisted for numerous prestigious awards: The Klaus Flugge Award (for debut illustrators), The Little Rebels Children's Book Award, The Waterstone's ...
More About Emily Haworth-Booth
More Books By Emily Haworth-Booth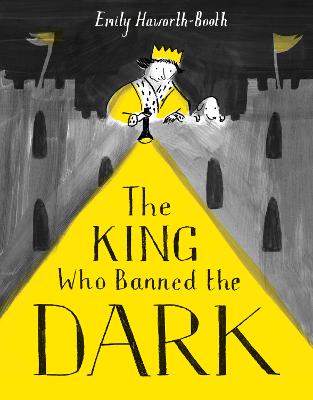 View All Books By Emily Haworth-Booth