The Lovereading comment
A charming collection of stories featuring a witch's kitten who is spurned because Gobbolino would rather be a kitchen cat than a witch's one. But for Gobbolino that's not easy to do because the people in the neighbourhood are not convinced she can be trusted. Will Gobbolino eventually find that loving home she so craves? The story is perfect for sharing at bedtime with youngsters or for slightly older children who are just beginning to enjoy independent reading as each relatively short chapter is a standalone story featuring the kittens escapades. Truly a fantastic read for all the family.
____________
Puffin Fact! The iconic character Annie first appeared as the eleven-year-old heroine of a comic strip called 'Little Orphan Annie'. Download more Puffin Facts here!
_____________
Dear readers, dreamers and adventurers,
Ever wanted a friend who could take you to magical realms, talk to animals or help you survive a shipwreck? Well, you'll find them all in the PUFFIN BOOK collection.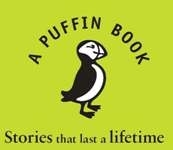 A PUFFIN BOOK will stay with you forever. Maybe you'll read it again and again, or perhaps years from now you'll suddenly remember the moment it made you laugh or cry or simply see things differently. Adventurers big and small, rebels out to change their world, even a mouse with a dream and a spider who can spell - these are the characters who make stories that last a lifetime. Whether you love animal tales, war stories or want to know what it was like growing up in a different time and place, the A PUFFIN BOOK collection has a story for you - you just need to decide where you want to go next...
We want to know which is your favourite. Tell us or tweet a photo of your old beloved copy - and we might just send you a new A PUFFIN BOOK so you can pass the story on.
Love - PUFFIN @puffinbooks #shareapuffinbook

Synopsis
Gobbolino the Witch's Cat by Ursula Moray Williams

Gobbolino has one white paw and blue eyes and isn't wicked at all, so his mother doesn't like him. He escapes to look for a kitchen home but is distrusted everywhere he goes and blamed for mysterious happenings, such as the farmer's milk turning sour and the orphanage children's gruel turning into chocolate.
For more information about the author, Ursula Moray Williams, a book quiz and how to make a origami cat face download a Special Puffin Extra!
Visit our Puffin Category to see the full range of titles
---
About The Author
Ursula Moray Williams wrote and illustrated over 70 children's books in her lifetime. Born in 1911, she was one of identical twins, both of whom started to write and illustrate their own books at a young age. After spending time in France, Ursula's first book Jean Pierre was published when she was just twenty. Set in the Haute-Savoie region which she knew so well, it followed the adventures of a small boy and his pet goat. Moray Williams wrote her most famous story, The Adventures of the Little Wooden Horse, in 1938, in which a little toy horse is separated from his toymaker 'uncle' and must endure many dangerous adventures before finally finding a happy ending. A few years later in, 1942, she went on to write Gobbolino, the Witch's Cat, which soon became a firm favourite with children. Her books have been illustrated by Edward Ardizzone and Shirley Hughes, among others.
To search for more books by Ursula Moray Williams on Lovereading - click here